ACAM 120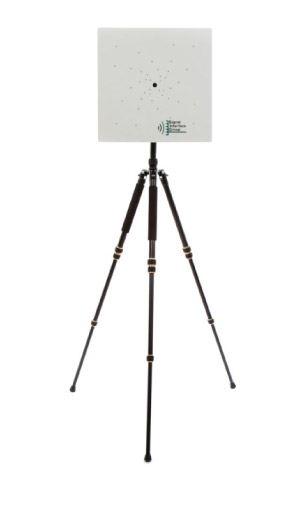 Signal Interface Group has developed a high performance product at a fraction of the cost normally associated with acoustic cameras and within the budget of any Consulting or Acoustic Engineering.
The ACAM 100 Acoustic Camera from SIG is a fantastic tool for locating sound from fixed or mobile sources for ambient noise, industrial noise, product development and noise reduction engineering.
The ACAM 100 combines an array, which has 40 MEMs microphones in a double-spiral logarithmic configuration, with OptiNav BeamformX software to display the main sources of real-time noise and / or record mp4 videos that you can easily share with other team members or customers.
The SIG acoustic camera is also especially useful on-site. The microphones array is mounted inside a compact housing (40 x 40 cm) and is powered by USB. Just mount the array on a tripod and connect it to the USB port of a laptop and you are ready to start "viewing the noise".
Features ACAM 100
Displays acoustic images in real time.
The acoustic camera display can be saved with mp4 files.
View the spectrogram and FFT.
Acoustic camera, spectrogram and FFT can be viewed simultaneously.
Compact dimensions (40 × 40 cm) and easy to install 'on-site'.
Only one cable (USB) for its operation.
Optinav's Beamform X software eliminates side lobes and compared with conventional beamforming:
It is faster
It has better dynamic range
It has better time and spatial definition